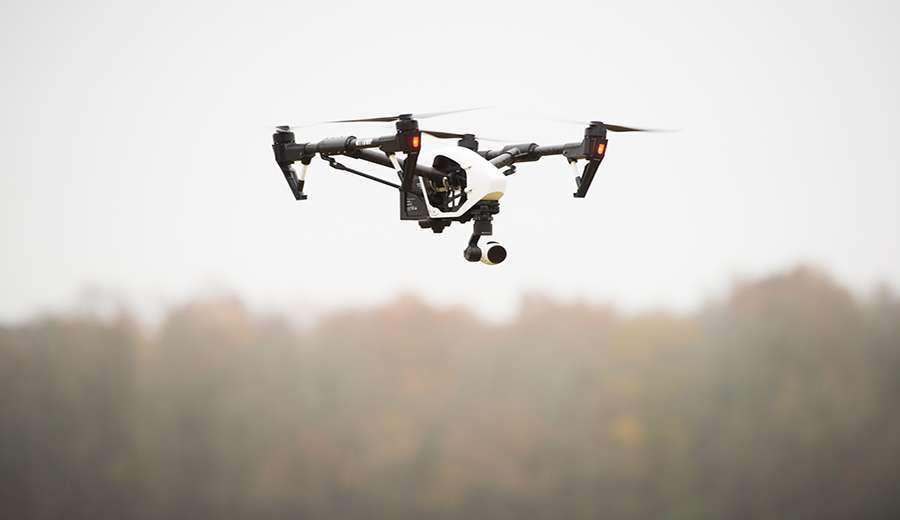 Drone technology is making it possible for aggregate and construction industries to do things faster, cheaper, and/or safer, allowing them to quantify its value. Some companies have developed their own drone program, but some outsource the services. For those that want to outsource, Commercial UAV News reports that Stockpile Reports CEO David Boardman announced an exclusive offer for one company, where his company will perform inventory counts with drones at 100 locations every month for an exclusive price.
"I think the whole notion of building out your own flight operations for an enterprise is going to make a lot of sense for some companies," Boardman told the news agency." For other companies though, it will just prove to be too burdensome to try and do that at scale. If you start adding up the costs of buying drones and getting people with their licenses and paying people to fly, the math starts to get big real fast. Leveraging drone service providers is going to bring an interesting dynamic to the conversation for enterprises."
The increased frequency at which data can be gathered by drones can help aggregates and construction companies make better informed day-to-day production and delivery decisions. Boardman says Stockpile Reports is poised to showcase how this technology can and will change some fundamental expectations and approaches.
"The business we're in starts with inventory management, and that's not something anybody really wants to do," Boardman explained to Commercial UAV News. "It's kind of like doing your time card. It's a pain, and you don't want to spend any time thinking about it. That's where inventory has lived for a long time. But the reality is that as our customers now are starting to do it more and more frequently, it's becoming more of a production tool. And it's something that lets someone run their day-to-day business more efficiently as you get into monthly and even weekly measurements."
Drone technology has changed how information is captured and used. Using the technology will allow inventory management to have a far more direct relationship with production management. The process won't look the same for everyone, but Stockpile Reports is ready to explore what it can look like for a company that wants to do inventory counts at 100 locations every month.
"I really love working with companies where the business initiatives are driven from a financial perspective, and people are looking at things like how they can increase their delivery area by 3 miles," Boardman told the news agency. "We're looking for anyone who has ever thought about how they might be able to get company-wide insights into their inventories and products, but could never figure out how that would be possible."