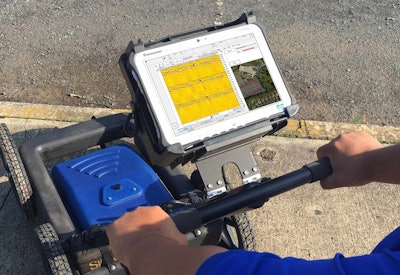 US Radar has enhanced the company's ground-penetrating radar systems through the integration of Garmin GPS technology and an upgraded GPS software module.
US Radar's GPS software now has a split-screen view that can simultaneously display real-time radar-mapped imagery of the jobsite, along with the operator's choice of public-sourced maps such as Google Earth or OpenStreetMap or proprietary mapping sources.
The user can also combine radar and map data and export it into AutoCAD or ArcGIS software while still on the jobsite. The addition of Garmin GPS is expected to boost performance in dense urban environments and areas with significant tree cover.
Also, a new version of US Radar's Seeker acquisition software, Version 5.0, automates key capabilities to further boost accuracy.