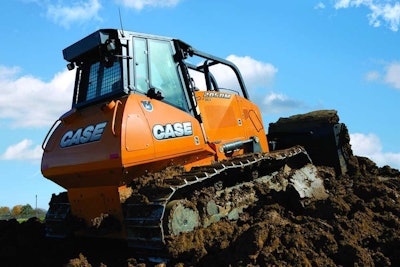 CNH Industrial will update its construction telematics solutions with the ability to transmit machine data even when operating on jobsites outside of cellular networks.
The company has reached an agreement with Iridium Communications Inc., a global satellite communications provider to integrate Iridium's network into both Case SiteWatch and New Holland Fleet Force.
Both SiteWatch and Fleet Force give owners and contractors the ability to remote monitor the location of their machines as well as critical diagnostics and fuel consumption. The services also allow owners to create geofences and receive alerts when the fences have been crossed or a maintenance issue has been detected.
Case and New Holland equipment will join Caterpillar, Komatsu and John Deere machines in this remote telematics functionality.