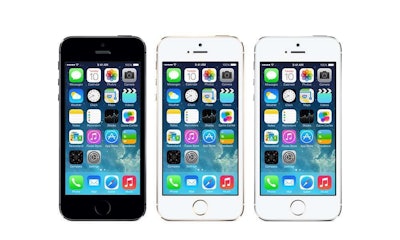 Some of you might be wondering what the iPhone is doing at the top of our list. It's not the cheapest, it doesn't have a big screen and it's definitely not the most durable smartphone on the market.
However, the iPhone (and iPad) is still king when it comes to what app developers support most. In other words, when software companies go to design the latest app that's going to make your work on the job site easier, they're more likely to make that app for an iOS device like the iPhone, first. For instance, when we were putting together our list of must-have apps for construction professionals, many of the apps didn't have Android versions or equivalents. We've seen that very same thing on countless other apps we've written about too. That's not to say Android won't catch up, but at the moment, if you want to be assured your favorite app is available, the iPhone is the best option. After all, what good is the phone when it lacks the best software?
And that's not to mention the fact that the iPhone might be the most powerful smartphone on the market thanks to the new A7 system-on-a-chip powering it. Recent performance scores are off the charts for the new iPhone. Then there's the device's 8MP camera which is still, by far, the best to be had on a smartphone.
So, our ultimate recommendation is to get the latest iPhone and grab a good case for it. It might not be the perfect solution, but in our minds, it's the best. And if you absolutely must have Android, any of the other phones on this list are more than capable devices that you'll be very happy with. If you disagree or feel we left a viable phone off the list, let us know in the comments below.