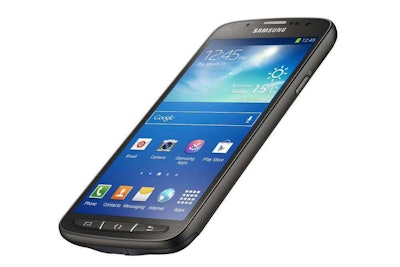 The design isn't quite as exciting as Caterpillar's take on rugged smartphones, but Samsung's new Galaxy S4 Active certainly continues the recent and satisfying trend of water- and dustproof phones that aren't hideous and a pain to use.
In the past, most smartphones granted with an IP67 rating were bulky and badly specced—typically running an outdated version of Android on less-than-speedy chips. Caterpillar's B15 did a bit to change that, offering an attractive exterior and respectable performance with a 1 gigahertz, dual-core processor and what is nearly the latest version of the Android operating system.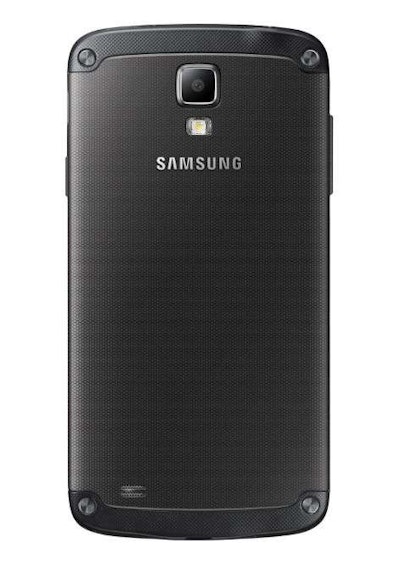 Samsung's Galaxy S4 Active takes it another step further, however. The S4 Active packs a blazingly fast 1.9 gigahertz, quad-core processor and runs the latest version of Android, 4.2.2. It also boasts a 5-inch, 1080p HD display. Another nice touch? The Active's touchscreen can be used with gloves which should will definitely come in handy on a jobsite or in the cold.
The Active's fully-sealed design keeps it safe from dust and operating smoothly when submerged in 3 feet of water for up to 30 minutes.
In fact, Samsung encourages you to use the phone in the water. The phone's 8 megapixel camera features an "Aqua Mode" for underwater picture taking.
Plus, you probably won't have to worry about the S4 Active dying on you halfway through your work day. It features a big 2,600mAh battery.
It seems like eventually waterproofing and dustproofing will be standard on smartphones as manufacturers continue to perfect making durable yet thin-and-light hardware. But for now, there's a pretty clear choice of smartphone for those working in construction or any other trade where their phone is likely to get wet or dirty who value performance and want a top-of-the line smartphone.
There's no word on pricing yet (though it will likely start around $299) but the S4 Active will be available later this Summer.