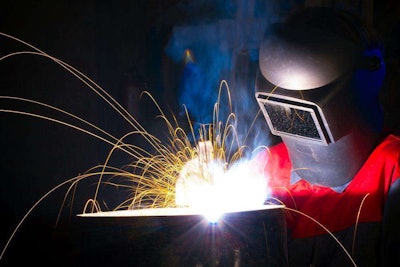 In a story from Fort Collins newspaper The Coloradoan that hopefully has strong indications of a trend across all trades, one Colorado community college has seen a huge uptick in interest in its welding courses thanks to the economy.
The Colorado Department of Labor and Employment forecasts 83 annual job openings for welders at a time when skilled more and more welders are retiring but aren't being replaced fast enough. As a result of these job openings and the loss of veteran welders, Front Range Community College has seen enrollment in its welding courses grow from 60 students per semester nine years ago to 350 per semester this year.
To meet the demand for training, Front Range is building a 30,000 square-foot building that will cost the community college between $5 and 7 million and will house the automotive and welding technology programs.
The story notes that in 2008 there was a national shortage of welders of about 250,000, a figure that has remained relatively consistent to today.
Read the full story here.