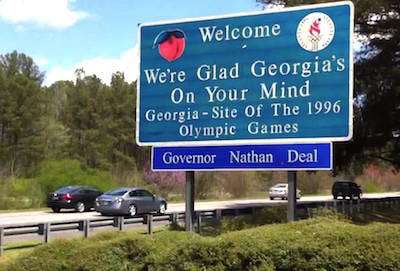 The Georgia Department of Transportation (GDOT) has awarded $97.6 million for 38 construction and maintenance projects in its most recent round of contract approvals. Twenty-two of those projects, representing $58.5 million are for resurfacing projects.
"I am delighted that GDOT continues to address maintenance that was previously deferred," GDOT Commissioner Russell R. McMurry says. "The funds that result from the Transportation Funding Act enable us to address our critical infrastructure—including our pavements. Our goal is to restore a 15-year resurfacing cycle instead of the 50-year cycle we faced in 2014."
GDOT says the biggest project, awarded to The Scruggs Company of Hahira, Georgia, is for resurfacing and shoulder rehabilitation on Georgia 35 in Colquitt and Thomas counties. The project is valued at $14.2 million and is set to be complete by June 30, 2017.
The agency also awarded two new construction projects. These include $8.5 million for 20 median crossovers on 6.7 miles of U.S. 19/Georgia 3 near the Florida state line in Thomas County. Oxford Construction of Albany, Georgia, plans to complete the project by June 30, 2018.
The other new construction project involves adding one mile of additional lanes to Georgia 113 in Bartow County. The project is valued at $6.3 million and will be completed by May 31, 2018, by Bartow Paving of Cartersville, Georgia.
Also included in this round of approvals are five bridge contracts. All five are valued at $6.2 million. Two of the larger contracts includes 22 bridge rehab projects in Chatham County on Interstate 95 and a new bridge on Georgia 109 Spur in Meriwether County, which replaces a 52-year-old load-restricted bridge.
More information on all the awarded projects is available here.