The Colorado Department of Transportation (CDOT), along with officials from various levels of government, recently celebrated the groundbreaking of the Colorado 470 (C-470) Express Lanes project aimed at "increasing mobility and user choice" for Denver metro motorists.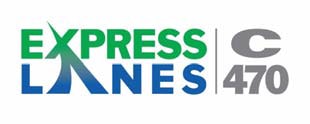 The $276 million project will add express lanes on a 12.5-mile section of Colorado 470 between Interstate 25 and Wadsworth Boulevard. It also will include full reconstruction of existing pavement, auxiliary lanes at certain locations, ramp improvements, realignment of substandard curves, bridge widening, bridge placement over the South Platte River and the installation of intelligent transportation system components and tolling equipment.
CDOT expects the project to be completed by the spring of 2019.
"Today we celebrate the efforts of the C-470 Coalition and all the legislative advocates that came together to support a project that not only has an incredible regional economic impact, but will touch the daily lives of commuters and community members in this area," says Shailen Bhatt, CDOT Executive Director. "We wish the project team smooth and speedy construction as they deliver this much-anticipated project to a rapidly developing region."
CDOT says more than 100,000 motorists daily use the section of Colorado 470, a figure that is expected to grow 40 percent by 2035. Updates on the project are available at www.codot.gov/projects/c470ExpressLanes.