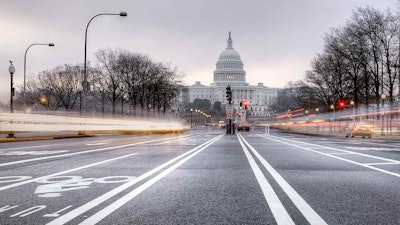 The full House Appropriations Committee has approved on a voice vote the fiscal year 2017 Transportation, Housing and Urban Development (THUD) funding bill, sending it on to vote by the full chamber.
The U.S. Department of Transportation (USDOT) would receive $19.2 billion in discretionary appropriations, a boost of $540 million compared to fiscal year 2016, and would get total funding of $76.9 billion
USDOT would get $44 billion for the Highway Trust Fund for the Federal-aid Highways Program—a figure authorized by the FAST Act.
The National Highway Traffic Safety Administration would get $918 million in total resources, but the Transportation Investment Generating Economic Recovery (TIGER) competitive grant program would be cut by $50 million and limited to total resources of $450 million.
A summary of the bill is available here, the full bill is available here and a summary of the committee's report is available here.