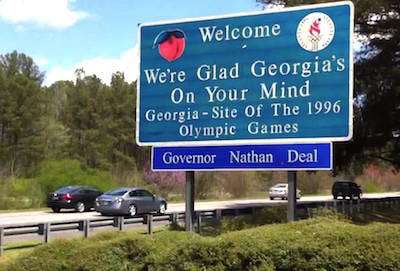 The Georgia Department of Transportation (GDOT) says it has awarded 27 contracts for statewide construction projects totaling over $246.5 million, according to a GDOT press release. The projects total $100 million more than last month and reflect the largest monthly contract investment since 2006.
"These awarded contracts clearly demonstrate the benefits of suitable funding, and they are just the start of what is to come," Georgia DOT Commissioner Russell R. McMurry says in the press release. "As roadway conditions improve, motorists will experience first-hand the long-term benefits that result from the proper maintenance of our statewide transportation system,"
Some of the largest investments include the following:
7-mile widening and reconstruction of US 129/SR 11 from SR 332 in Jackson County to SR 323 in Hall County and construction of a bridge over Allen Creek. Cost is $44.1 million; completion date is April 30, 2020.
6.2 miles of construction to realign US 41/SR 3/SR 53 (South Calhoun Bypass) and construction of three bridges and approaches. Cost is $44 million. Completion date is June 30, 2021.
12.7-mile pavement replacement and reconstruction on I-20/SR 402 from US 27/SR 1 to SR 61 in Carroll County in northwest Georgia. Cost is $80.3 million; completion date is October 31, 2019.
See the entire list of awarded projects here.