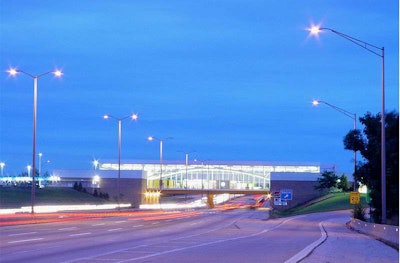 The Illinois Tollway for March has approved four projects valued at $42.1 million, bringing the contract value for 2016 to $129 million and the Move Illinois program total to $4.3 billion since it began in 2012.
"The Illinois Tollway continues to offer opportunities to businesses of all types and sizes to participate in the Move Illinois Program," says Illinois Tollway Executive Director Greg Bedalov. "Three of the four new contracts awarded have exceeded our veteran participation goals, offering jobs to hard working men and women who have served in our armed forces."
Bedalov references the agency's support for veterans by assisting to compete for contracts and evaluating "all agency solicitations for applicability of veteran-owned business goals." The Illinois Tollway has awarded 26 construction contracts with veteran goals committing roughly $10.9 million to veteran-owned firms since 2015.
March contracts awarded include:
A $23 million contract for the Illinois Route 390 Project to Plote Construction Inc., Hoffman Estates, Illinois, for earthwork and frontage road construction from Supreme Drive to York Road.
A $14.6 million contract to Lorig Construction Co., Des Plaines, Illinois, for bridge reconstruction and interchange improvements on the Reagan Memorial Tollway (I-88) at the Farnsworth Avenue Interchange.
A $2.6 million contract to Aldridge Electric Inc., Libertyville, Illinois, for installation and upgrading of fuel dispensers, anti-freeze tanks and liquid chloride storage tanks at Tollway facilities systemwide.
A $1.8 million contract to Lorig Construction Co., Des Plaines, Illinois, for roadway and bridge repairs on the Jane Addams Memorial Tollway (I-90) between U.S. Route 20 and Randall Road.