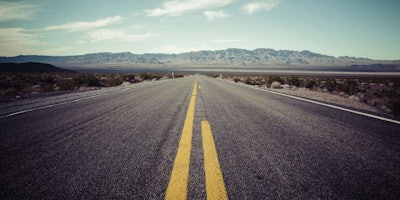 The U.S. Department of Transportation's (USDOT) Build America Transportation Investment Center (BATIC) has released a report aimed at providing best practices for public-private partnerships (P3) and fully explaining how these methods of transportation funding work for project sponsors.
BATIC was created to serve as a centralized source for municipalities and states seeking federal transportation knowledge, applications for transportation credit programs and methods for accessing private capital for P3s. It was established in 2014 as part of President Obama's Build America Investment Initiative.
"Investing in transportation infrastructure is critical for the economy and for the safety and wellbeing of our citizens," BATIC Executive Director Andrew Right wrote in a blog post about the report. "By the end of this decade, the American Society of Civil Engineers predicts we will face a $1 trillion funding gap for transportation. To address this shortfall, we must use every tool available, including public private partnerships or P3s, which offer an opportunity to tap new financing sources, transfer certain project delivery risks, and lock-in long-term, high-quality performance."
The 74-page report, "Successful Practices for P3s", provides six chapters of details, providing background on P3 use; the phases of a P3 project, including legislation and policy, project development, procurement, monitoring and oversight; and issues affecting P3s throughout their phases.
BATIC also provides in the report several examples of successful P3 projects. These include:
Texas' P3 enabling legislation, which allows the State and regional governments to enter into flexible Comprehensive Development Agreements with a private entity.
The creation of the Commonwealth of Virginia's P3 unit under the Secretary of Transportation.
The development and cultivation of political support for the Los Angeles Country Metropolitan Transportation Authority's Strategic P3 program.
The Ohio Department of Transportation's coordination and utilization of local districts' technical expertise to support its centralized P3 team.
The Colorado Department of Transportation's use of value for money analysis on the Interstate 70 East Corridor.
The report is available here.