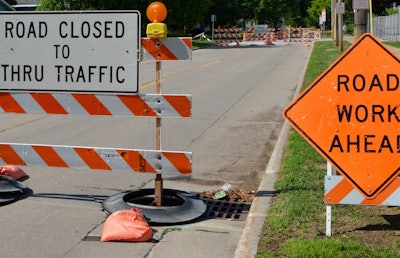 A road worker in Kentucky was injured while installing traffic signs recently in a drive-by assault.
According to the Lexington Herald Reader, the unidentified road worker was installing a new speed limit sign in Madison County on March 8 when a dark blue Ford F-150 approached. The passenger of the pickup stuck a large object out of the truck window and struck the road worker as they passed by.
The Madison County Highway Department worker fell to the ground and suffered non-life threatening injuries.
The investigation is ongoing, and Kentucky State Police are asking for the public's help in finding the assailant.
WKYT reported that the assault could be in connection to a string of highway signs stolen in Madison County this year. There have been upwards of $9,000 worth of signs stolen, and vandals spray painted "It's On" on a local road in the county.