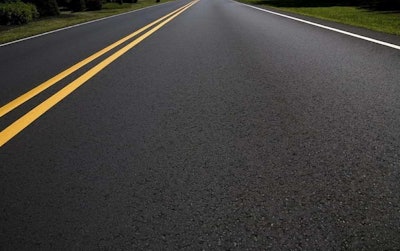 The Asphalt Pavement Association of Indiana (APAI) recently presented its Safe Work Awards to member company employees during its annual conference in Indianapolis.
APAI recognized 18 employees from six companies at is annual awards luncheon sponsored by Tobias Insurance Group.
"While most safety programs in the construction industry are company awards, the APAI Safe Worker awards instead focus on the individuals who lead the way by demonstrating their personal commitment to a safe highway construction project for the benefit of their colleagues, their customers and the traveling public," says APAI Executive Director William Knopf.
Employers and winners include:
Brooks Construction
Greg Yoder, Kyle Dunn, Terry Fisher and Eric Felger
Milestone Contractors LP
James Jackson, Fred Bower
Ed Smith, Chance Huey and Wes Livingston
E&B Paving
Mark Stephens
Rieth-Riley Construction
Tony Kaser, JR Beaman
Dave Smith, and Robert Bauer
Wabash Valley Asphalt
Jack Knight and John Collett
Walsh & Kelly
Jackie Goin-Hershman, Jason Minnie and Martha Taratino
APAI judged the winners on seven primary criteria, including:
Training in safety and health
Seeking other enhancement of safety training and information
Being willing to stop work due to an unsafe condition
Being sought out by others for their safety input
Being respected by their peers and co-workers
Recognizing hazards and conditions that may be or become unsafe
Not having had a personal injury within the last calendar year
More information is available at www.asphaltindiana.org.