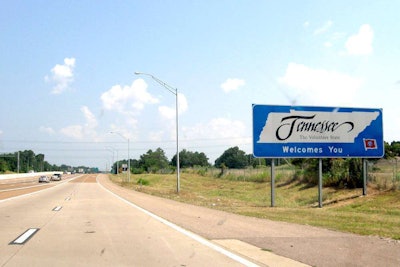 The Road Improvement Program's (TRIP) recent condition report on Tennessee's roads and bridges finds 11 percent of the state's urban roads are in poor condition, while 14 percent of the bridges are functionally obsolete.
In the report, TRIP says this translates to $5.6 billion to state motorists each year in additional vehicle operating costs, traffic crashes and delays, or as much as $1.821 per driver.
The group says 40 percent of the major state and local maintained urban roads are in poor, mediocre or fair condition, with the remainder being in good condition. In addition to the functionally obsolete bridge figures, TRIP finds that five percent of the structures in the state are structurally deficient, and 19 percent "show significant deterioration or do not meet modern design standards."
The additional cost figure was tabulated from the four major urban areas in Tennessee including Chattanooga, Knoxville, Memphis and Nashville. Total additional vehicle operating costs for the four areas came to $1.3 billion, traffic crashes/safety issues amount to $1.5 billion and additional costs related to congestion totaled $2.8 billion.
"We urge the state to find fair, solid and creative ways to pay for transportation projects that meet the citizen's needs," says O. T. Wright, regional president, AAA – The Auto Club Group. "That will bring us tremendous economic and safety benefits."
"TDOT's first priority is the safety of Tennessee's motoring public," says Bill Moore, chairman of Tennessee Infrastructure Alliance and former chief engineer at the Tennessee Department of Transportation. "We must have additional transportation infrastructure funding, not only to maintain and expand our system, but to significantly decrease congestion that continues to rise each year."
Additional state reports, which are released periodically, are available on TRIP's website at tripnet.org.