Documenting construction isn't in Kyle Parks' job description on the Downtown Crossing bridge construction in Louisville. But perched out over the Ohio River and high above the city, the 22-year-old engineer took a photo of the construction with the cityscape in the background and suddenly found a new side gig.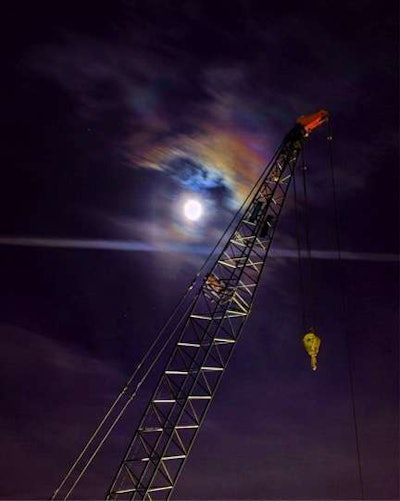 WDRB reported that Parks, an assistant section engineer on the project, has taken to snapping pictures as the centerpiece of the $2.6 billion Ohio River Bridges Project finishes construction. It all started with just a few shots of the city from atop one of the new bridge towers.
"Then I started realizing there's thousands and thousands of people driving by everyday, and I thought it would be neat to just give them a unique perspective on what's going on inside the project and the little details such as the last piece of steel being raised," Parks said. "… It's just a completely different view. You're almost 300 feet up in the air. You see the things up close. You see the city from a whole different perspective as well."
Parks posts the pictures to his social media accounts, including his Twitter page under the handle @kyleparks77. The photos will soon come to an end as the work on the Downtown Crossing wraps up and the new bridge is prepared for traffic to begin crossing in January.
"Everybody in the city has seen this bridge happen. It's gonna be a big deal once it opens and it's just neat to see it from a different angle," Parks said.