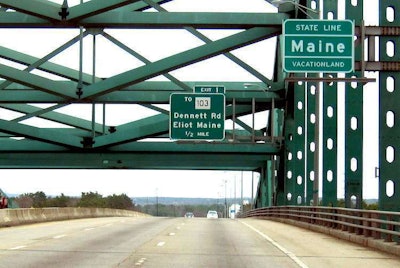 Voters in Maine have approved an $85 million bond program that would supply funding for road and bridge projects as well as multimodal infrastructure work. More than 70 percent of voters approved the measure
Earlier this year Gov. Paul LePage approved the bill, LD 1415, which placed the funding vote on the state's ballot earlier this week. The bonds, which will provide $90 million next year, would create bonds that would run no more than 10 years.
Bridge replacement and rehabilitation projects will receive the bulk of the funds at $46 million, and high-priority highways will get $17 million.
The remainder of the funds got to multimodal projects, including transit and freight, passenger rail, aviation, marine transportation and harbors and ports.
"This critical investment of $85 million into Maine's transportation system will assure thousands of contractors and construction workers with long-term job security and continuing paychecks, and in turn will strengthen Maine's infrastructure and economy," LePage said.