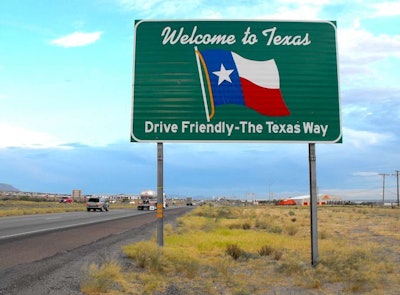 A Texas Department of Transportation worker was honored by the agency last month for his effort to save a man's life.
According to TxDOT, construction inspector Kevin Urbancyzk was heading to a bridge construction site in April when he saw a car that was just barely puled over to the side of the road. Urbancyzk saw the car on U.S. 82 near Guthrie and noticed the door was open and a man had collapsed by the door of the vehicle.
The TxDOT worker called 911 and pulled the man out of the way of the highway. Urbancyzk started doing the Heimlich maneuver. First responders finally arrived and took the injured man to the hospital.
Urbancyzk drove the man's car off the road completely, and went to the hospital where he discovered the man, unfortunately had died.
"Kevin's commitment to the safety of the traveling public shows his dedication to TxDOT and the citizens of this great state of Texas," TxDOT Childress District Engineer Marty Smith said. "I am very proud of Kevin and thank him for 'going the extra mile.'"