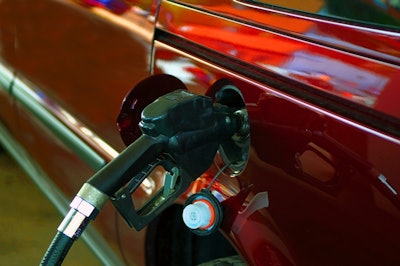 An amendment to the Surface Transportation Reauthorization and Reform (STRR) Act (HR 3763) filed late last week aims to raise federal gas and diesel taxes by 15 cents over a three period and would tie them to inflation.
Earl Blumenauer (D-Oregon) filed HR 680, the Update, Promote, and Develop America's Transportation Essentials (UPDATE) Act on Oct. 30 as an amendment to HR 3763, a bill that was approved by the House Transportation and Infrastructure Committee on Oct. 22.
This isn't Blumenauer's only attempt with the UPDATE Act; it was first filed in February this year, but didn't gain any traction as a standalone bill. He feels as an amendment the bill could help strengthen the STRR Act.
"The bill under consideration calls for a six-year period of spending authority, and hopes to be funded for three years with a combination of budget gimmicks and tax code smoke and mirrors over the next decade," Blumenauer said in a statement. "My amendment will not only fully fund HR 3753, but also provide enough revenue to increase investment above the current, anemic levels of spending. A long-term transportation reauthorization should be fully funded with revenue that is sustainable, dedicated to transportation, and big enough to give states and local governments the federal partnership they need."
The UPDATE Act would increase the tax on gasoline to 26.3 cents per gallon in 2016 (from the current 18.4 cents), 30.3 cents per gallon in 2017, and 33.3 cents per gallon after 2017 and before 2028.
Diesel fuel and kerosene taxes would rise to 32.3 cents per gallon in 2016, 36.3 cents in 2017, and 39.3 cents after 2017 and before 2027.
The act is supported by a number of industry trade associations, including the American Road and Transportation Builders Association, American Trucking Associations, American Society of Civil Engineers, Transportation for America, American Public Transportation Association, AAA and the U.S. Chamber of Commerce.