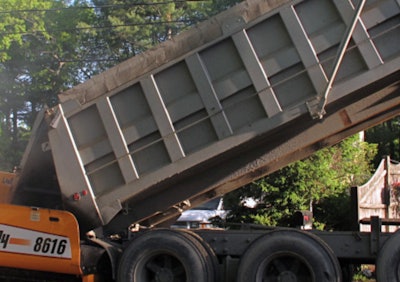 A construction worker in Oklahoma was killed recently in a bizarre electrocution accident involving a dump truck.
According to a report from The Oklahoman, 34-year-old Victor M. Rameriez Baltazar was killed October 21 while working as part of a crew carrying out a paving job on a highway near Clinton.
The Oklahoma Highway Patrol tells the paper Baltazar was standing at the rear of the paver that morning, likely atop the operator's platform, as a "dump truck was raising its bed to dump asphalt into the machine."
The truck's bed then hit a power line overhead, sending the current through the paver. The shock knocked Baltazar clear from the machine. He was rushed to the hospital but died there later that day.