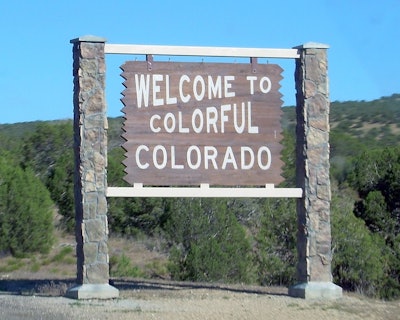 David Spector, form legal counsel for Colorado Gov. John Hickenlooper, has been named director of the Colorado Department of Transportation's (CDOT) High Performance Transportation Enterprise (HPTE).
Spector replaces Michael Cheroutes, who had served as the first HPTE since 2010. Cheroutes left the organization to run the Colorado Center for Infrastructure Investment (CC2I).
The HPTE is responsible for developing innovative ways of financing for transportation projects, such as design-build contracting, user-fee based financing, such as tolls, as well as public-private partnerships.
"We are very fortunate to have someone of David's caliber and experience to lead HPTE," said Tim Gagen, chairman of the HPTE board. "He has been at the forefront of infrastructure issues in communities and settings throughout Colorado, and that gives him a unique understanding of how projects affect local communities. We know his experience will help further HPTE's mission to develop innovative transportation financing opportunities for Colorado."
"I'm very excited to join the CDOT team and be a part of CDOT's leadership in developing innovative alternatives for Colorado's transportation future," Spector said. "The HPTE is a leading-edge practitioner with a growing track record in finding solutions to Colorado's transportation challenges."