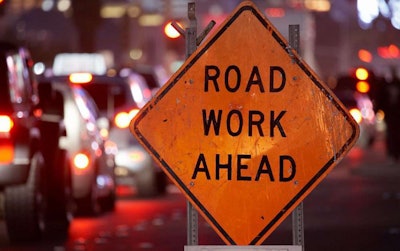 One road worker was killed and another was in serious condition Sunday after a vehicle hit them while they performed crack sealing in Michigan.
According to the Detroit Free Press, the two Michigan Department of Transportation contract workers were performing maintenance on Interstate 94 when a vehicle entered a construction lane where the workers were doing crack sealing.
The car struck the two workers and a construction vehicle.
The crash killed both the driver of the vehicle that crashed into the work zone and construction worker Rafael Castillo-Saavedra. The second construction worker was transported to the hospital in critical condition.
The crash also shut down traffic on the Interstate for nearly five hours.
MDOT spokeswoman Diane Cross said the workers were sealing cracks in the road surface to protect the highway from water and debris when the crash happened.