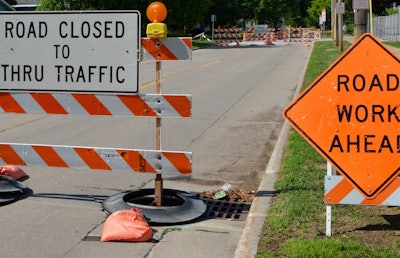 A construction worker on a resurfacing project in Iowa said he was intentionally hit by a motorist recently when he told the driver to turn around upon nearing the work zone.
According to a report from KCCI TV, 49-year-old Andrew Robinette was working on a road resurfacing project the afternoon of June 29 inside a Des Moines cemetery when an SUV approached the work zone.
Robinette tells the station he approached the driver, described as an elderly man with gray hair, telling him he could not drive through the work zone and that he would need to turn around. He said the driver then drove the SUV directly at him, hitting him and flipping him onto the hood of the vehicle before throwing him to the ground.
The driver then fled the scene, the station reports.
Robinette, who refused medical attention after the ordeal, reported the incident to police who are investigating.