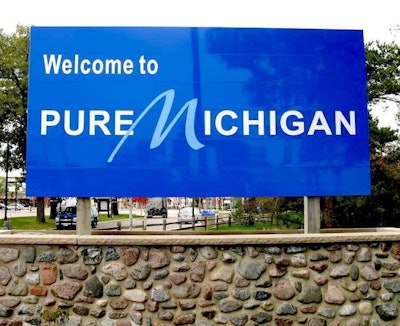 The Michigan Department of Transportation just opened the Port Huron Welcome Center off of Interstate 94 to welcome visitors to the state.
The center will be on the westbound side of the Interstate 94 and will greet the 5.5 million vehicles that cross the Blue Water Bridge each year, according to a press release from MDOT.
"This new Port Huron Welcome Center will showcase all of Michigan's magnificent attractions to the millions of tourists who cross the Blue Water Bridge annually," U.S. Rep. Candice S. Miller (R-Michigan). "MDOT deserves a lot of credit for spearheading the Welcome Center's construction."
The new 7,200-square-foot Port Huron Welcome Center was in construction for about a year and features geo-thermal wells for heating and cooling and other cost-saving features.
MDOT said welcome centers across the state serve more than 7.5 million people each year. More information can be found at www.michigan.gov/welcomecenters.