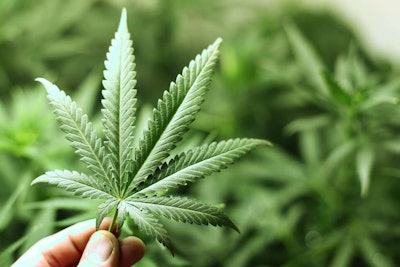 A lawmaker in Michigan thinks that marijuana could provide some relief for the state's ailing roads.
Rep. Brandon Dillon (D-Grand Rapids) wrote in an op-ed on MLive.com that Michigan voters have been adamant about not going deeper into their own pockets for funding on some issues—voters shot down a proposal to raise taxes for transportation funding earlier this month. Dillon said the state needs a consistent revenue stream to pay for roads and other priorities.
"Evidence suggests these changes have brought positive effects to states that not only regulate, but tax marijuana," Dillon wrote. "… Other states are experimenting with different tax structures, but all anticipate higher state revenues that can be spent on schools, roads, police and other priorities.
He said Colorado and other states are examples for Michigan that marijuana legalization could successfully raise taxes for public needs. Colorado alone raised $76 million in marijuana taxes. That's money Dillon said could go to roads, schools, police and other needs.
He added that the state would also save money in the corrections system because law enforcement would not have to focus on marijuana crimes.
"Regulating and taxing marijuana will never be a panacea for all the challenges our state faces. Taxes raised from regulating marijuana won't be enough to pay for all of our priorities. However, taking marijuana off the black market will generate much needed revenue, allow us to redeploy law enforcement resources to focus on violent and property crime, and ease the tax burden on the middle class," Dillon said. "Our current marijuana laws are broken. It is time to fix them."
But Dillon's call for "pot for potholes" has met some expected criticism. Republican state Rep. Tom Hooker told MLive.com he was completely opposed to marijuana legalization and said taxing pot for road funding was "ludicrous."