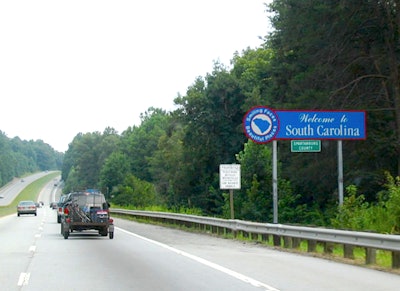 Members of the South Carolina House of Representatives have filed two bills with very different agendas. If either were to become law, it would have a huge impact on road construction in the state.
In section 5 of House Bill 3579, introduced Wednesday, includes language that would not allow new road construction until July 1, 2020. "This section must not be construed to prohibit the expansion of roads that existed on June 30, 2015," the bill language clarifies. "This section applies to the department and any other entity authorized to construct roads in this State."
Section 13 of the bill calls for a reduction of the state gas tax from 16 cents to 10 cents per gallon.
Section 17 outlines an excise tax on the wholesale price of motor fuel could not exceed 16 cents per gallon, and that all funds must go to the State Highway Fund. The bill can be read in its entirety here.
In bill 3580, also introduced Wednesday, Sections 36 and 37 call for the user fee on a gallon of motor fuel, including those for motor carriers, to increase from 16 cents per gallon to 19.33 cents in 2016, 22.66 cents in 2017, and 26 cents in 2018 and subsequent years. The bill can be read in its entirety here.
Both bills have been referred to the S.C. House Committee on Ways and Means.