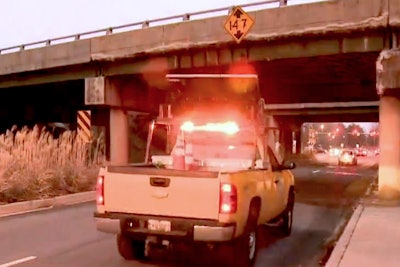 In another example of how the nation's bridges are suffering from reduced maintenance due to limited highway funding, portions of an overpass fell on a woman's car February 10 near Morningside, Maryland, according to a report from Maryland TV station WUSA-9.
Motorist Katherine Deane received the worst of the damage, the station reported, with her windshield being smashed by "a big sledge of bricks." Deane was traveling along Suitland Road when concrete from the Interstate 495 overpass fell onto her car.
"I was scared to death…I couldn't think," she told the station. "Thank god it wasn't worse than that."
The station reports the Maryland State Highway Administration is surveying the bridge, but that the road passing underneath will remain open until investigators finish their review.
U.S. Secretary of Transportation Anthony Foxx referenced the incident in his statement at the first hearing of the year on the Surface Transportation Reauthorization Bill in front of the House Committee on Transportation and Infrastructure.