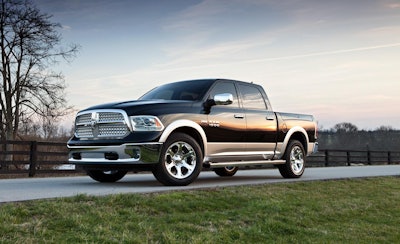 In its latest issue, Popular Mechanics makes a fairly bold prediction: 2013 will go down as the "Year of the Diesel."
There's great precedent behind this stance, however. Diesel has definitely generated quite a bit of buzz this year. Chrysler announced it would offer the first modern half-ton pickup with a diesel in the Ram 1500. In response, the vast majority of our readers clamored for Ford to be the next to offer a half-ton diesel. And ExxonMobil recently predicted that diesel will surpass gas by 2020 as the top transportation fuel.
The reason for this great re-awakening in diesel demand is that consumers are slowly beginning to realize that diesel engines can offer fuel efficiency that's nearly as good as many hybrids. That's because diesel is more energy dense than gas, meaning that one pound of diesel will take you farther than one pound of gas.
However, at this point the only automakers that offer diesel options in their cars are foreign luxury brands. But thanks to the success and demand Volkswagens cars have seen, carmakers are changing their tunes. The new Jeep Grand Cherokee will have a diesel option as will the latest Chevrolet Cruze and Mazda 6. Plus, Porsche will soon offer a diesel option on its Cayenne SUV and Audi, BMW and Mercedes-Benz want in on the diesel demand too.
But then there's the problem of price. Diesel packages are often more expensive than gasoline engines at the dealership. Making matters worse for diesel adoption is the price at the pump: as PopMech notes, diesel has been between 10 and 70 cents per gallon more expensive than gasoline.
Be sure to check out Popular Mechanics full article on the subject by clicking here. If you don't have time for the full thing do check out this last bit comparing diesel engines to hybrid systems.
What do you think? Do you see diesel taking off in 2013? Or is the price point prohibitive of that happening? Let us know in the comments.