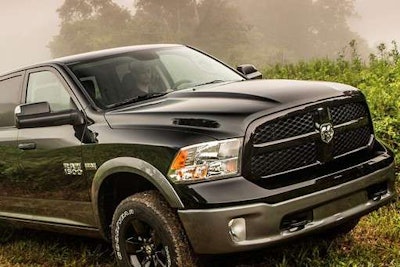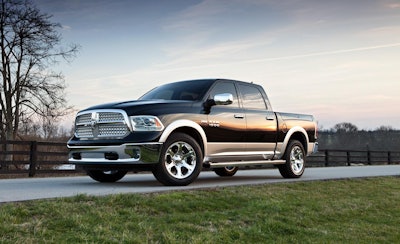 Finally, a carmaker steps up to the plate and hits the home run we've all been waiting for.
Chrysler announced this morning that its ½-ton Ram 1500 pickup trucks will offer a diesel engine option in the third quarter of this year.
Previously no auto manufacturer had put a diesel in anything smaller than a ¾-ton truck.
The 2014 Ram 1500 will offer a new, 3.0-liter EcoDiesel engine, with the 8-speed TorqueFlite automatic transmission. VM Motori, which has supplied Ram with engines since 1992, is the maker of the new engine. General Motors and Fiat each own a 50 percent share of the engine maker.
Truck enthusiasts have been clamoring for years to get an oil burner into a half ton truck, but Detroit seemed deaf to the pleas. "The half-ton truck market is incredibly competitive, and although we're honored the Ram 1500 has received a number of prestigious awards, we cannot rest on what we have accomplished, we must keep pushing," said Fred Diaz, CEO of the Ram brand, in a prepared statement.
Diaz told USA Today it took the company a while to get the right mix of an affordable diesel with sufficiently impressive mileage and the right ½ ton truck. Chrysler also plans to produce a diesel powered Jeep Grand Cherokee starting in May, and scuttlebutt has it that the company might also put a diesel option in the Jeep Wrangler.
Diesels get 25 to 40 percent better fuel efficiency than comparable gas burning engines. More importantly for construction guys, they pull like a mule on steroids, with low-rpm torque values that make it possible to pull much heavier loads.
Diesels are common throughout the rest of the world, but make up only 1.5 percent of sales in the United States. That figure is set to rise, however, as the big three automakers will be forced to increase fuel efficiency across the board to meet the EPA's new CAFE rules that mandate a fleet average of 54.5 mpg for year models from 2017 to 2025.
And you thought the EPA was good for nothing.