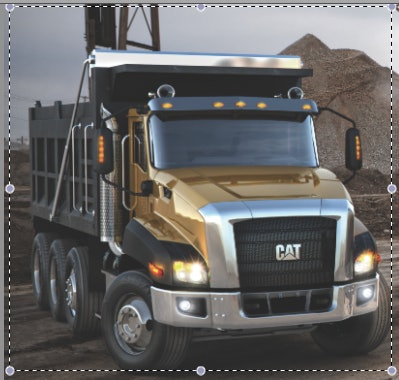 The fur started flying when a federal court ruled against the EPA in yet another ongoing legal fight by Navistar to get its EGR-only diesel engines certified compliant to 2010 emissions regulations. In a case brought by Volvo and Mack, the court essentially ruled that the EPA had been giving Navistar an unfair competitive advantage by allowing it to sell non-compliant engines with a $1,919 fine (per engine). The court said that Navistar did not deserve to be given "non-compliant penalties" (NCPs), as those fines are reserved for companies that make "every effort to adopt new technology" to meet an EPA standard and that Navistar's current financial woes did not qualify as a legitimate reason to award NCPs.
Ever since that court ruling, speculation both inside the trucking industry and out has been rampant as to what all this actually means. Shareholders appear to positioning themselves for takeover bids, while some analysts think Volkswagen, Fiat or perhaps an Indian manufacturer such as Tata might swoop in to acquire the beleaguered truck and engine manufacturer. (The company announced this week a "stockholder rights plan" designed to deter coercive takeover tactics, commonly known as a poison pill.)
The one name I noticed missing from this on-going discussion is Caterpillar – which is a current partner with Navistar on the Cat CT660 vocational truck. Navistar provides, in Cat parlance, the "donor truck" that is then built to exacting Cat standards. And while the engines under the hood are painted yellow, they are, in fact, Navistar MaxxForce diesels.
I reached out to Cat to ask them what they thought about the current Navistar situation and got the following written statement as a reply:
"Caterpillar will continue to sell and ship Cat Vocational Trucks with CT Series engines that meet EPA regulatory requirements. Navistar is our valued engine supplier and the company continues to supply us with quality, compliant engines for our Cat Trucks. Any questions related to Navistar's compliance with EPA requirements should be directed to Navistar."
Would Cat be interested in Navistar if the company cannot get its MaxxForce diesel engines certified by the EPA? It's hard to say. Cat isn't known for showing its hand in situations like this. But the move makes a lot of sense. Far more sense, to me, than, say a Fiat or Tata acquisition move.
Still, I'm not writing an epitaph for Navistar. An EGR emissions miracle is certainly still possible, the company insists. And it's way too early to tell how all of this is going to play out. A clearer picture will emerge when EPA's final ruling on the MaxxForce engine comes out in a few weeks. But for now, it seems clear that Navistar has at least one powerful ally in its corner in Caterpillar.