EDITOR'S PICK
WELDING APP
Quickly and conveniently access Stick, TIG and MIG equipment settings, as well as helpful tips, with the Miller Weld Setting Calculator app from Miller Electric Manufacturing. Available from the iPhone App Store or at MillerWelds.com/weldsettings, the calculator allows a welder to enter weld parameters such as the type and thickness of the material being welded. After the information is entered, the calculator provides suggestions such as wire size, wire feed speed, shielding gas, voltage range and amperage range.
Visit EquipmentWorld.com/info
HEAVY-DUTY SYNTHETIC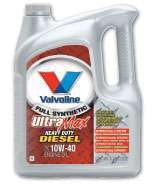 Protect against wear, deposit formation, oxidation and corrosion with the UltraMax synthetic formulation heavy duty engine oil SAE 10W-40 from Valvoline. Designed for the heavy-duty diesel market, UltraMax offers high temperature film thickness and low temperature pumpability for extended wear protection under severe loading conditions.
Visit EquipmentWorld.com/info
BREAK IT UP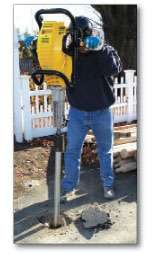 Perform a range of jobs including drilling, breaking and cutting with Atlas Copco's Cobra Pro drill/breaker, designed for medium to heavy demolition of concrete and asphalt. The Cobra Pro delivers 44 foot-pounds of impact energy at the tool tip and is self-contained with no compressor or hoses. Improved features include a redesigned tank cap that offers better regulation of tank pressure than previous models, a trimmed silencer with catalytic element and a new heat shield.
Visit EquipmentWorld.com/info
SMOOTH MOVES
Enable upper and lower boom simultaneous operation with the compensated boom option from Terex Utilities. Available for the Hi-Ranger RMX Series material handling aerial lifts – the RMX65, RMX70 and RMX75 – the compensated boom option uses hydraulic cylinders to perform all functions, delivering smooth operation while eliminating compensating chains and walking links. As the lower boom is raised or lowered, the upper boom maintains the same angle to the ground. The RMX Series has working heights from 70 to 79.7 feet and are available in either end or side mount platform configurations.
Visit EquipmentWorld.com/info
POWER BOOST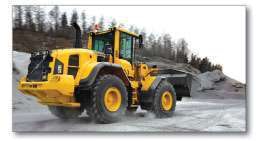 Improve operation and lower lifetime operating costs with the L110G and L120G wheel loaders from Volvo Construction Equipment. The new additions to the G-Series deliver a 25-percent increase in lifting force and a 15-percent increase in breakout force over previous models, as well as offering up to 5 percent lower fuel consumption in load-and-carry applications. Both models have a Tier 4 Interim Volvo six-cylinder turbocharged V-ACT engine that features cooled gas recirculation, a particulate filter with active regeneration and delivers between 256 and 268 horsepower. The L110G and L120G feature two variable displacement load-bearing axial piston pumps for higher working hydraulic pressure that delivers higher breakout force ranging between 35,460 and 38,870 pound-feet, better control of the load and attachments and faster lifting and tilt functions.
Visit EquipmentWorld.com/info
DISPENSE DEF
Simplify dispensing diesel emissions fluid with the DEF spring retractable hose reel from Reelcraft. The hose reel has internal fluid path parts manufactured from 304L grade stainless steel, and also has Viton O-rings. A Goodyear DEF dispensing hose and adjustable bumper are included with the retractable hose reel.
Visit EquipmentWorld.com/info
GREATER HORSEPOWER
Hitachi has launched the second group of ZX Dash-5 excavators. Joining the ZX250LC-5,

ZX290LC-5 and ZX350LC-5 introduced at CONEXPO-CON/AGG 2011, the series now includes the ZX470LC-5, ZX670LC-5 and ZX870LC-5 models. The excavators offer improved features over the Dash-3 Series, including greater horsepower, optimized hydraulics and a roomier cab.
Visit EquipmentWorld.com/info
BUST RIVETS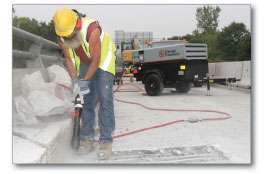 Experience precise control with Chicago Pneumatic's CP 4608 and CP 4611 rivet busters, which are used for concrete demolition and bridge work as well as rivet removal. The rivet busters have a high power-to-weight ratio and a Controlled Power System with teasing throttle that offers progressive hitting frequency and prevents blank firing. The CP 4608 and CP 4611 are available in a choice of cylinders and forged steel handles.
Visit EquipmentWorld.com/info