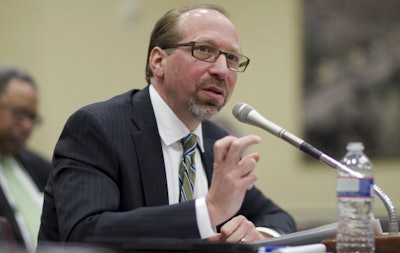 U.S. Department of Transportation Undersecretary Peter Rogoff is leaving the federal agency to head up Seattle's Sound Transit.
Rogoff has held the USDOT's third highest position since 2014 when he was confirmed by the Senate after being nominated for the promotion by Secretary Anthony Foxx. Rogoff previously ran the Federal Transit Administration from 2009 until 2014.
Rogoff spent 22 years as a staff member of the Senate Appropriations Committee before being appointed to the Federal Transit Administration. And as further evidence of his experience working on transportation issues, Rogoff served as the Democratic Staff Director of the Transportation Subcommittee for 14 years during his time working for the Senate.
"Peter Rogoff will bring the experience this region needs to expand rail and bus service for our fast-growing cities," Sound Transit Board Chair Dow Constantine said. "Mobility is our linchpin for a prosperous and sustainable future. Today, we welcome one of America's most seasoned transportation leaders."
For Rogoff, the position is a chance to focus back on transit after his time working on transportation topics of all sorts as the USDOT undersecretary.
"This is one of the regions of maybe two or three in the country that really recognizes that the way we're going to get on top of their growth is really planning for it and building for it," Rogoff said. "When I served as federal transit administrator, I often said that you really have two choices when you're facing growth of this size. You can plan for it or be overwhelmed by it."