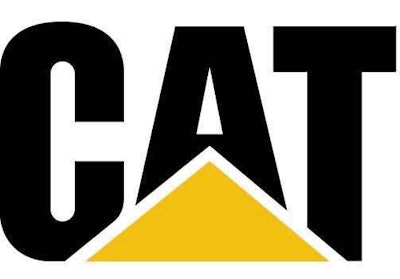 For a second consecutive year, Caterpillar sales and profit have fallen. And in addition to the slump in demand for mining equipment that has plagued the company for the last two years, Cat is now contending with falling oil prices, causing the company to forecast another drop in sales for 2015.
After ending a disappointing 2013 with momentum, the company began 2014 with three straight quarters of gains. However, during the fourth quarter, the company saw sales and revenues fall 1 percent to $14.2 billion. Meanwhile, profit fell 25 percent to $757 million, or $1.23 per share.
Sales declines in construction and mining equipment for the quarter were nearly offset by increases in energy and transportation. Construction equipment sales fell 9 percent to $4.4 billion during the quarter while mining equipment sales fell 10 percent to $2.4 billion.
For the full year, Cat sales and revenues fell 1 percent from 2013 to $52.1 billion. In its 3Q 2014 earnings report, the company said it expected to finish the year at $55 billion. The company attributed the decline in sales to further lack of demand for mining equipment, noting that sales in energy and transportation as well as construction nearly offset it.
Full-year profit fell 2 percent to $3.7 billion, or $5.88 per share.
In a prepared statement, Cat chairman and CEO Doug Oberhelman said, despite the year-over-year declines, he counts 2014 as an improvement over 2013.
"We are disappointed that we missed our profit outlook in the fourth quarter. That said, 2014 overall was a successful year as we continued to execute on the things we can control," he said. "Our overall market position for machines improved for the fourth consecutive year; the quality of the machines delivered to customers was better; safety in our factories continued to improve and inventory turns were better."
Looking forward to 2015, Caterpillar expects sales to drop to $50 billion, with profit dropping to $4.60 per share. Oberhelman confirmed that the drop in oil prices is the main factor for the lower outlook. JPMorgan downgraded its rating of the company earlier this month due to oil prices.
"The recent dramatic decline in the price of oil is the most significant reason for the year-over-year decline in our sales and revenues outlook. Current oil prices are a significant headwind for Energy & Transportation and negative for our construction business in the oil producing regions of the world," Oberhelman said.
However, Oberhelman added that a continued low demand for mining equipment and a decreased demand for construction equipment in China are also expected to impact the company's earnings this year.
"In addition, with lower prices for copper, coal and iron ore, we've reduced our expectations for sales of mining equipment. We've also lowered our expectations for construction equipment sales in China," he said. "While our market position in China has improved, 2015 expectations for the construction industry in China are lower."
The company noted in its report that it expects dealers will continue to reduce their inventories in 2015 due to expected decreased demand. In 2014 dealer machine and engine inventories were cut by $1 billion, following a $3 billion cut the previous year.