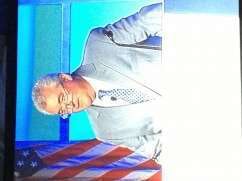 [youtube 6TipURvAu9A nolink]
Using the facilities of First Choice Tree Service in Las Vegas, Vermeer Manufacturing introduced three new products for the rental market, and showcased a brush chipper it announced this past summer.
"These products are evidence we are refocusing on the rental market." said Jason Zylstra, Vermeer's marketing manager, at a press event held Sunday in conjunction with the American Rental Association show in Las Vegas.
At the preview, Vermeer debuted the RTX250 tracked walk-behind trencher and the S450TX mini skid steer. The RTX250 uses a Kohler 27-horsepower gasoline electronic fuel injection engine, giving the machine 25 percent more fuel efficiency and automatic adjustment of its oxygen intake in higher altitude applications.
Digging up to 48 inches deep and 8 inches wide, the trencher is designed for digging short utility lines in confined spaces. It replaces the RT200 and has an optional backfill blade that can be quickly attached and removed. "It's got a nice stable footprint," said Jon Kuyers, product manager for underground products, Vermeer.
"It doesn't bounce around like a rubber-tired machines and we've maximized its balance points and kept the center of gravity low."
The S450TX mini skid steer also has a 27-horsepower Kohler EFI engine, with an operator's station that is protected on three sides. The machine will not move unless the operator is standing on the platform, Kuyers says.
The machine is Vermeer's smallest mini skid steer, joining the S650TX and S800TX lineup.The machine is less than 36 inches wide with its standard narrow tracks; a wide track option is also available.
The S450TX is controlled by three levers: the left lever controls the ground drive, the right level controls the boom and bucket; and the central lever controls auxiliary hydraulics. The back console opens up, allowing easy access to service points, including the fuse box.
"At the request of rental owners, we've included an optional switch between low-flow hydraulics, for operating attachments such as a four-in-one bucket, and high-flow hydraulics, for running attachments such as augers," says Kuyers.
ARA will be the first public viewing of Vermeer's SC30TX stump cutter, which features a number of the same components, undercarriage and frame features as the RTX250 pedestrian trencher. "Power plates" on the cutter wheel generate more inertia, placing more weight on the outside of the wheel, and helping lessen flying debris.
Flip-over cutting teeth give twice the life, offering a new cutting edge after change out. The machine's Auto Sweep feature monitors engine rpms, automatically slowing down the sweep speed when rpm demand increases, lowering the chance of stalling the engine.
The BC900XL brush chipper, which started production last summer, is a 9-inch chipper and offers a longer trailer tongue and wider axle for increased towing safety. The chipper's chute swivels 270 degrees, keeping it away from the operator during chipping operations.