Construction professionals need light to do their job. But at certain times of the year and in certain tight spots, light is hard to come by. Which is why having a dependable hard hat light is important. And both of these choices from Milwaukee are rechargeable, meaning you never have to worry about replacing the batteries.
First up is Milwaukee's Beacon Hard Hat Light, which in addition to illuminating your work space with 600 lumens of brightness, also makes you visible in all directions by combining hands-free task lighting with a personal safety light that wraps around the backside of hard hats. With steady and blinking light options, the Beacon personal safety light makes users visible up to 1/4 mile from all directions when used with the front hard hat light.
The Beacon offers all-day runtime with five light output modes: Hybrid Spot/Flood, Flood High, Flood Medium, Flood Low, and Spot High. Water and dust resistant, the USB Rechargeable Becon Hard Hat Light can withstand up to 2 meter drops.
The Beacon runs about $100 at Home Depot.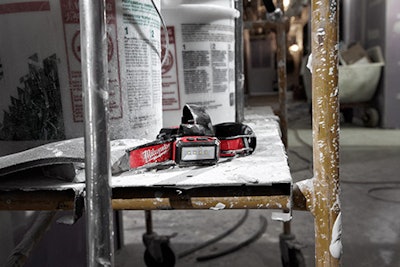 If you don't want the Beacon's rear safety light, the USB Rechargeable Low-Profile Headlamp features a thin 1-inch light head which, despite its small size, delivers wide flood beam coverage and 600 lumens of brightness. With the battery pack positioned in the rear, this headlamp offers maximum maneuverability in tight spaces and a balanced design for all-day use.
Versatile for all headwear, it features a sweat-absorbing microfiber strap for bare head comfort, and hard hat clips for a secure connection to all hardhats. Users can easily maximize the light output or extend run-time with 4 light output modes: High, Medium, Low, and Eco for 25+ hours of run-time. Water and dust resistant, this headlamp can withstand up to 2M drops and the toughest conditions on and off the jobsite.
The Low Profile Hard Hat Light is about $70 at Home Depot.