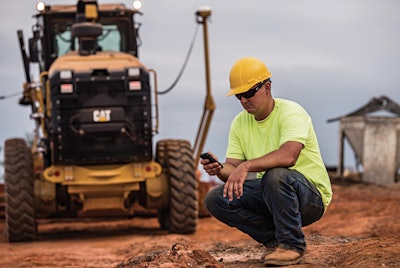 Looking to expand the company's brand power even further into the market for smartphones and mobile accessories, Caterpillar has agreed to license its brand to a new product lineup that will include, Bluetooth speakers, chargers and cables.
Cat is no stranger to mobile technology. In addition to selling a line of smartphone cases, screen protectors and mounts, the company also licenses its brand to Bullitt Group which manufactures a line of Cat smartphones including the impressive, thermal-camera packing S60.
Those products are all sold at catphones.com. This new accessory lineup, through a licensing deal with Aries Manufacturing, at least initially will be sold at catmobileaccessories.com. The two companies are also seeking out other retail partnerships through the website.
The new lineup includes the following:
♦ Two rugged Bluetooth speakers designed to wirelessly play music and survive the perils of the jobsite. Large and small models will be available.
♦ A 6,000 mAh portable battery charger. Dubbed the Cat Power Bank, this battery charger features two USB ports, 2.4A output, a fold-out plug and a chip that prevents overcharging.
♦ Charging cables for Android devices, iPhones and iPads with USB-C, MicroUSB and Lightning connectors
♦ Multi-USB port car chargers and wall adapters
The announcement from Cat and Aries did not include pricing and the lineup's website doesn't yet list that information yet either. You can see a sampling of the lineup below.