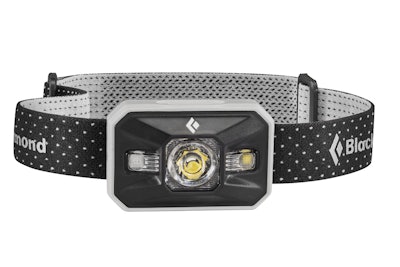 Somehow nothing every breaks down when it's sunny and mild outside—only in the dark of night with a raging storm around you. And when you need light to find your way around those emergency repairs there's no better way to get it that a hands-free headlamp.
This Black Diamond Storm Headlamp was designed by the same company that makes outdoor gear for emergency crews, cave explorers and mountaineers. It puts out 250 lumens of light and adjusts from full illumination to dimmed light just by tapping on the side of the housing.
Four AAA batteries will keep it shining for between 80 to 150 hours, and it even has a strobe setting for emergency alerts. Fully sealed it can operate one-meter underwater for up to 30 minutes. As of this writing, the Storm was $50 on Amazon.