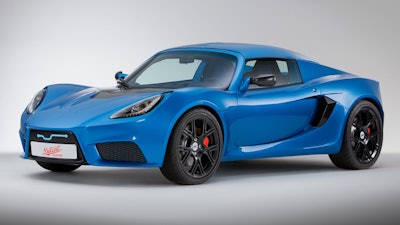 There's a very good chance you've never heard of Detroit Electric. And you can thank Henry Ford for that.
The fact is, Detroit Electric was one of the first car companies, let alone electric car companies, producing vehicles when Nicola Tesla was still alive and long before he would become the namesake of the company currently best known for fast all-electric vehicles.
Early in the 20th century, Detroit Electric had many competitors but none of them were quite as successful—before the success of the combustion engine shut it down, DE produced 13,000 units.
The Detroit Electric brand would lie dormant until 2008 when Albert Lam, a former Lotus executive, would relaunch it, hoping to reinvigorate Motown once more with innovation in the electric car market.
The first Detroit Electric model is the SP:01, a limited edition two-seater that races from 0-62 miles per hour in 3.7 seconds. With a 200-horsepower motor and a top speed of 155 mph, the SP:01 is the fastest fully-electric sports car in the world. It has a range of about 180 miles and can be fully charged in 4.3 hours.
Only 999 of the SP:01 will be made. Check out the photos below.