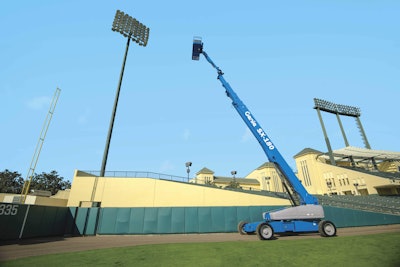 Slated for release in the second half of this year, Genie gave attendees of the Bauma show in Munich this week a look at SX-180—which the company says is the world's tallest self-propelled boom lift.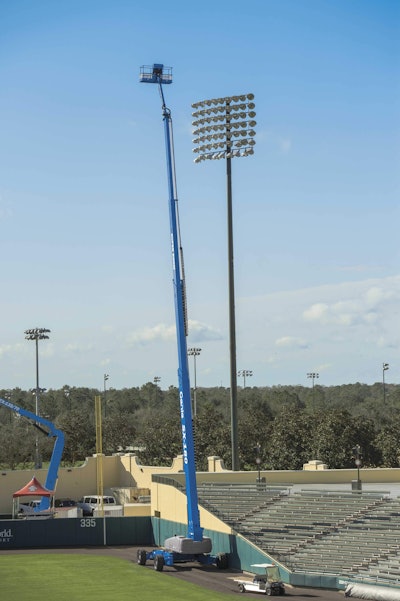 The SX-180 has a 180-foot vertical reach and an 80-foot horizontal reach. It features an 8-foot by 3-foot platform and lifts up to 750 pounds. A 10-foot, 180 degree, rotating jib puts workers and gear into position.
And Genie says that the SX-180's vertical reach number isn't just for show. It was designed to be driven at full height.
The boom lift features a new X-chassis which extends and retracts for stability during operation and a narrower profile during transport.
"In concert with customer input, our engineers have been able to reach new heights for this next generation of Genie telescopic boom lifts," said Scott Krieger, Senior Product Manager, Booms and Telehandlers, Terex Aerial Work Platforms (AWP).