Class 5 vocational truck owners looking for a fit-and-forget suspension upgrade to improve their fleets handling and ride quality might find SuperSprings International's SumoSprings a good fit.
The springs for the popular Ford F-550 and Ram 5500 trucks, introduced today at the NTEA Work Truck Show, is the latest addition the SuperSprings SumoSprings line of microcellular urethane load-leveling products that reduce side-to-side body roll and harsh ride.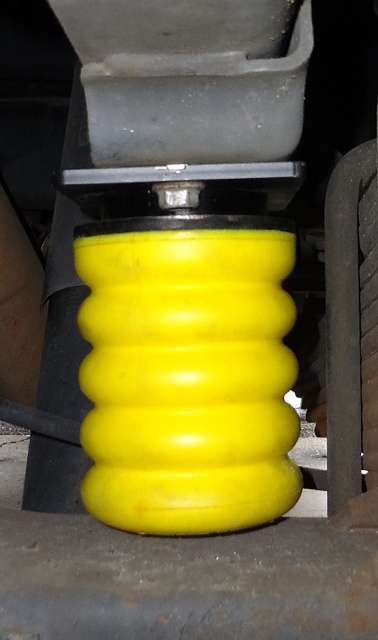 The SumoSprings work like air bags but without the downside of having to add air or maintain lines and compressors. They have been a popular add-on for pickups, vans and SUVs since their introduction in 2009.
"SumoSprings are truly a 'fit-and-forget' solution for fleets of all sizes,says Mike Visser, president of SuperSprings International. They install easily and can be left untouched for the life of the vehicle."
The new applications are for the rear suspension of 2005-13 Ford F-550 and 2007-13 Ram 5500 using the existing factory holes drilled for the OE bumpstops, which the SumoSprings replace.
For more information contact www.sumosprings.com; (866) 898-0720.