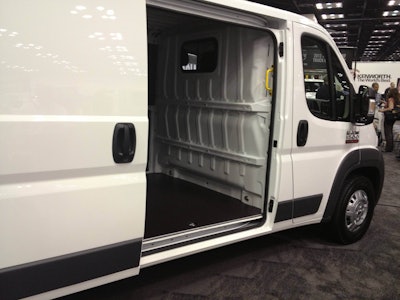 At the NTEA Work Truck Show in Indianapolis Wednesday, Ram unveiled the 2014 ProMaster commercial van, reports Jason Cannon over at our sister site CCJ.
Cannon reports that Ram tapping into its resources at Fiat Professional, one of the largest producers of commercial vehicles in the world. It is the first collaboration between the two companies.
The ProMaster is based on the popular front-wheel-drive Fiat Ducato, the most popular full-size van in Europe. Be sure to follow this link to CCJ to check out all the configurations.