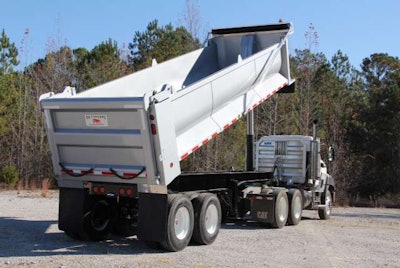 Perform a range of applications with Ox Bodies' Trail Ox series of steel end dump trailers, which handles everything from sand to large aggregates, as well as riprap and asphalt.
Available in full and quarter-frame versions, the Trail Ox offers a choice of three body styles – a square bottom L shape, elliptical U shape and the J shape, which is a cross between the U and L shapes.
Featuring widths of 96 and 102 inches, 36- and 66-inch side heights and 22- to 36-feet lengths, the dump trailers offer capacities ranging from 11.4 to 51.2 cubic yards. All models have a continuous seam welded design for reduced debris collection, as well as less water-related body and chassis corrosion.
A variety of options and upgrades are available.