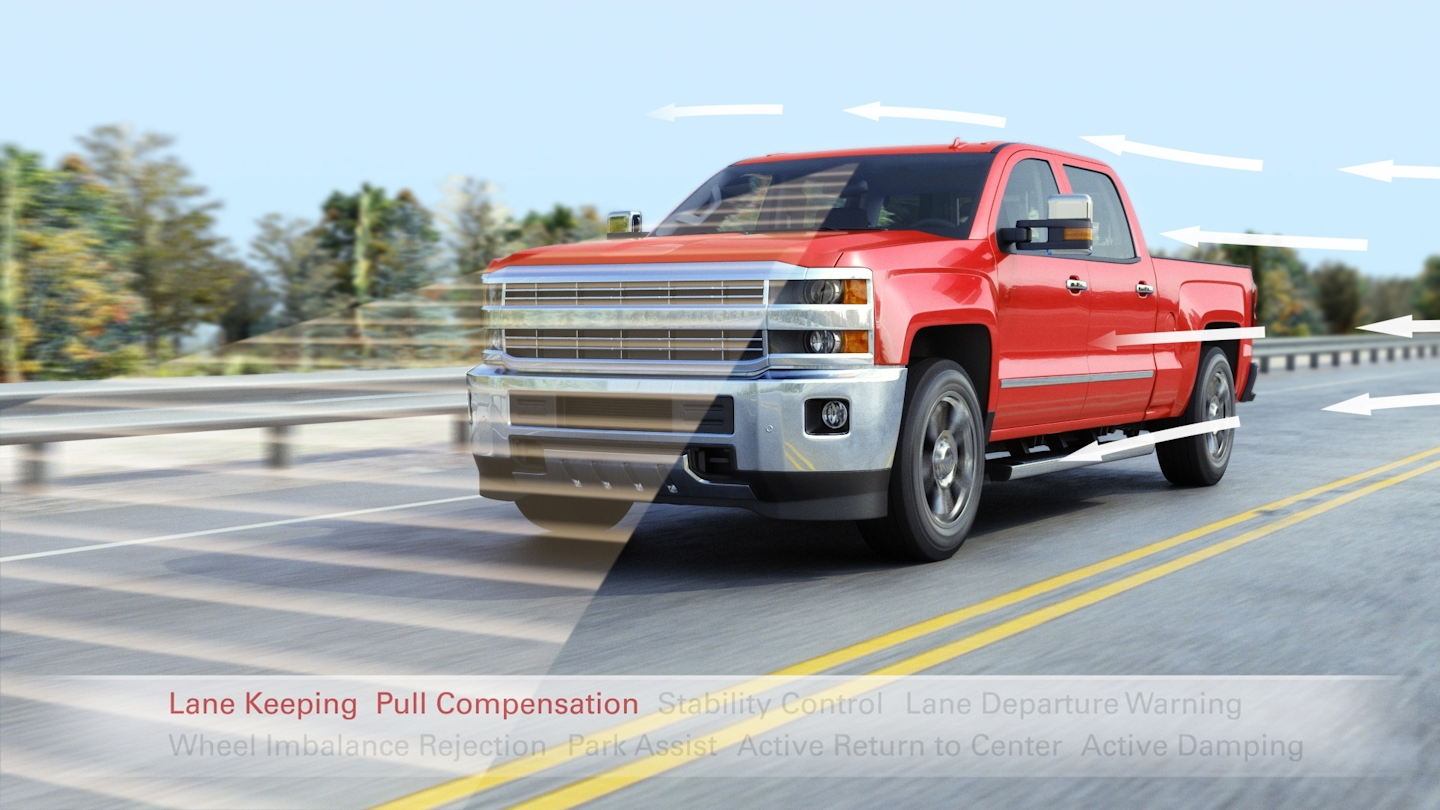 Autonomous vehicles aren't going to happen all at once, but a lot of companies are making small but significant steps toward this goal.
One such company, Nexteer, is developing steering and driveline technologies that not only improve the ride and handling of today's trucks but also give some indication of how autonomous vehicle technology will evolve.
Check out the first video below to see how Magnasteer technology helps improve steering effort and control in a new generation of trucks.
The company's Magnasteer with Torque Overlay (MTO) enable drivers in heavy-duty trucks to enjoy the same control and assist functions that previously existed only in electric power steering systems passenger car market. These include park assist, pull compensation, active return-to-center lane keeping.
Most recently Magnasteer unveiled this technology with the launch of the 2016 GMC Sierra HD and Chevrolet Silverado HD 3/4-ton trucks. The MTO cartridge valve that enables these functions is scalable from pickup trucks to Class 4 and above trucks, commercial vehicles, semi-trucks and busses.
"Nexteer is leveraging current driver assistance products and technology to enhance the autonomous driver experience," says Frank Lubischer, senior vice president and chief technology officer. "In addition to our central steering actuation technologies we are also developing adjacent technologies such as human, machine interfaces and driver monitoring that enhance the driver experience." These are the foundational building blocks, which will lead to autonomous vehicles, he added.
The "Technology Roadmap to Autonomous Driving" the company published starts out with electric assist steering, auto-assist parking and vehicle stability assist, all of which exist now. You'll also find trailer backup assist on the roadmap which Ford began integrating into the latest F-150 this past fall.
But on the launching pad are high-speed position tracking, lane change assist, steer by wire and enhanced steering interfaces. Many of these technologies will be available by or before 2020.