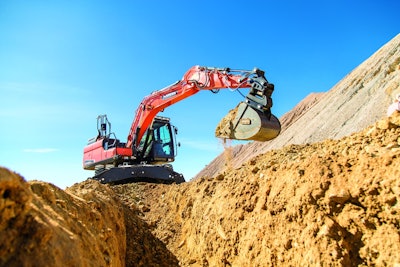 Doosan has launched a new power tilting coupler for select excavators offering up to 134 degrees of flexibility.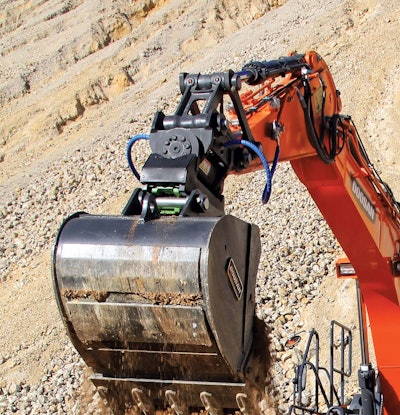 The new coupler allows operators to angle a trenching or ditching bucket 67 degrees to the left and 67 degrees to the right, saving time normally used to frequently reposition the entire machine or change attachments entirely.
Doosan says the coupler provides more precision when digging trenches and performing final grading and general excavation. The coupler can also work under or around objects, such as an underground pipe, to complete excavating tasks.
The coupler can eliminate the need for multiple attachments and in demolition applications the ability to tilt a breaker can save serious time.
The new power tilting coupler is compatible with Doosan's DX63-3 compact excavator; the DX140LC-5 through DX255LC-5 crawler models, and the DX140W-5 through DX210W-5 wheel models.