Let's all just take a second and thank the good Lord that Ford didn't sit idly by and let the selfie become the greatest technological achievement of cameras in this new millennium of ours.
Instead, the automaker has been packing their new vehicles with a swarm of cameras to make them safer and easier to operate. Take, for instance active park assist, which uses a combination of cameras and sensors to allow the F-150 to parallel park itself.
Not content with solving just one driving task made more complicated by moving in reverse, Ford has announced a new feature for the 2016 F-150 called Pro Trailer Backup Assist.
Remember those Atari Paddles? If you were pretty good with one of those while playing Pong back in the day, you'll probably be pretty good at backing trailers up with the new F-150.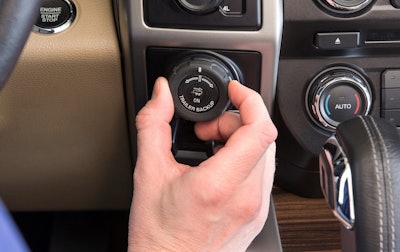 Ford notes the difficulty of backing up a trailer or a boat comes with the fact that the truck's front wheels must be turned the opposite direction you want the trailer to go in. One miscalculation or ill-timed push of the accelerator can cause a jackknife or the trailer to hit the truck.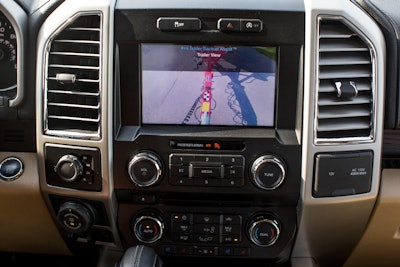 But when trailer backup assist is engaged, the truck steers itself while the driver steers the trailer by turning a knob. You don't even have to turn around since the trailer appears on the truck's in-dash display. You can watch it in action in the video below.