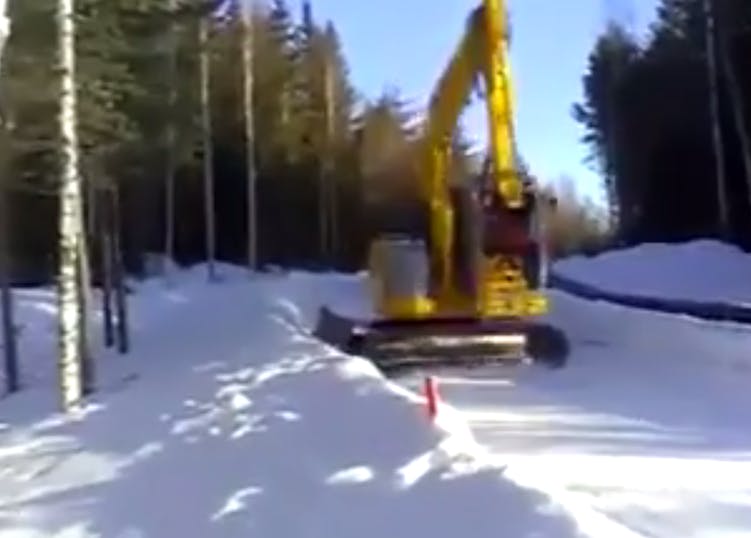 Just a few days ago we showed you some amazing snow racing by the 900-horsepower super trucks in Red Bull's annual Frozen Rush. And while those trucks are heading around snowy bends at breakneck speeds, these excavator operators manage to match the cool factor at a crawl.
It's unclear whether or not excavator sledding is an actual thing among operators in colder regions, but we were able to find at least two examples of the same maneuver: rotating the tracks to the side and sliding down a slight snowy incline against the grain of the tracks.
The guy in the first video is especially smooth though he's working with a bit more snow than the operator in the second video.