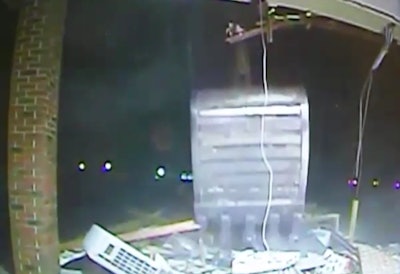 Though two Florida men weren't the first to think of using a piece of construction equipment to try and break into an ATM, they're definitely among the few to actually leave the scene of the crime with the whole ATM.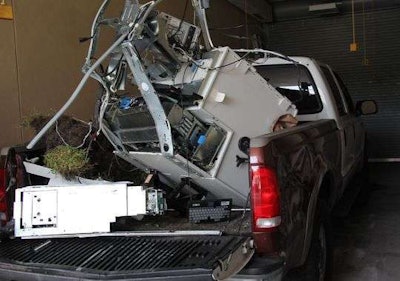 We've seen this scenario several times before, usually involving a backhoe, but sometimes a telehandler. Typically, the dopes trying to pull it off just do a lot of damage hoping to get at the cash inside the ATM before fleeing.
But as you can see in the video below, these particular dopes were thinking bigger.
Rather than a backhoe or smaller piece of equipment, they opted for stealing a full-size excavator from a Winter Haven jobsite on the night of July 10 before ripping down a wall at the bank and loading up the entire ATM in the back of a pickup, according to a report from WTSP TV.
Police arrested Francisco Hernandez, 54, and Jesus Antonio Sanchez, 50, after spotting them driving down Highway 27 with the ATM in the bed of a Ford F-250. The men claimed they had been picking up scrap metal and didn't recall where the ATM had come from.
In the second video below, a clearer shot of the excavator can be seen just before it rips the ATM from the wall.