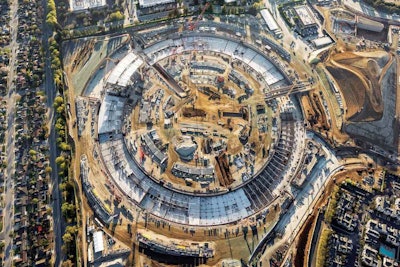 Work is ramping up on Apple's new Spaceship-shaped Campus 2, as is seen in a new aerial photo provided by the company as well as some new close-up footage of construction shot by a drone.
As we learned last month, 1,000 construction workers are staffed on the site for the 2.8-million-square-foot new headquarters for the company. The new drone footage brings you closer to the unique $5 billion building than we've seen before. You can read more about the challenges the project presents here.
Construction is expected to be complete on the campus by the end of 2016.