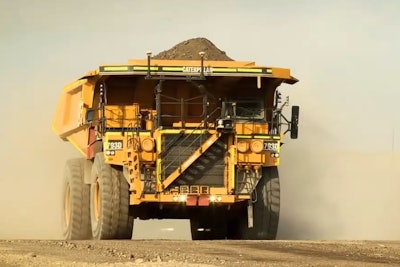 Though self-driving vehicles are big topic of dissuasion in the realm of consumer technology right now, the usefulness to industrial markets has been obvious for some time.
While Google is working on a driverless car and Tesla is already implementing autopilot technologies into the next edition of its Model S electric car, both Daimler and Peterbilt have debuted self-driving Class 8 prototypes that will usher in a new era of trucking.
But years before all of that, Caterpillar and other heavy equipment manufacturers were working on autonomous mining trucks. Recently, Cat released a video that gives us a quick look at the importance the company feels autonomous vehicles hold for not only the mining industry but for the company as well.
In the video below, we see Cat's autonomous trucks in action and hear Cat engineers and Resource Industries group president Steve Wunning discuss why autonomous equipment is always a big topic of discussion when he talks with mining executives.