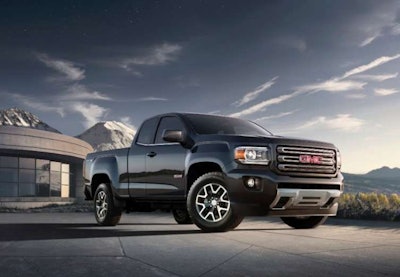 Landscaper, road foreman, service manager, or company owner, the decisions on what pickup trucks fit your company's needs are tough ones to make. Is towing capacity the number that takes precedence? Is it fuel economy? Is it the size of the bed or the seating configuration?
With midsize pickups returning to the market with the introduction of the all-new 2015 Chevy Colorado and 2015 GMC Canyon, contractors, DOTs and municipalities, heavy construction and utility companies, and a host of other businesses have a third choice for a new truck.
Why would a midsize pickup be of interest to fleet customers? We asked that very question to Tony DiSalle, U.S. Vice President of Marketing, Buick and GMC. His interview below provides some food for thought when it comes time to replace and/or add to your pickup truck fleet.
[youtube VjQ9egxaB44 nolink]